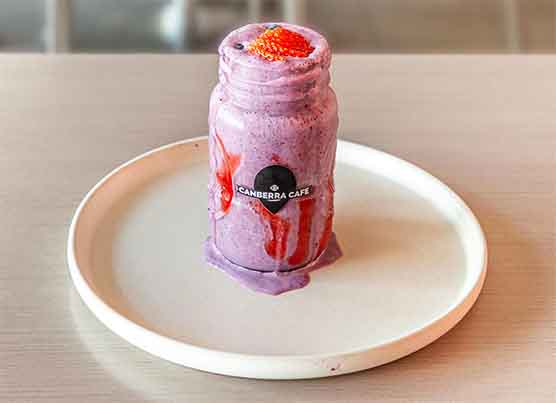 About Us
Beyond the boundaries of taste
Our Canberra Cafe is one of the Cafe restaurant in Greenway, ACT which is well known for the specialised dishes such as BREAKFAST, LUNCH FROM THE OCEAN, Coffee, BURGERS, PIZZZAS, DRINKS and a lot more. When the order is placed, you would receive a text confirmation confirming your delivery. To view all the dishes in our menu, please click on the order online button and grab our offers.
The official website of Canberra Cafe provides our customers with an easy and secure way to order from our takeaway menu online. Safely pay via credit card or paypal or cash. It is free to use and after each order you will receive an SMS confirmation with your approximate delivery or pick up time. Enjoy your food!.
How
How to Place The Order

Open Menu
We have different variety of food items in our menu

Choose Your Food
Choose your food items for order

Place The Order
By Placing the order you will confirmed with Tracking Details

Food Is On The Way
As soon as your order is Placed. Get the Food Delivered at your Doorstep!!
Specials
Check Our Specials
Cappuccino
Cappuccino is a simple, classic Italian coffee drink that originated in Italy, and is traditionally prepared with steamed milk foam. Some will use Cream as well instead of milk on top. Easy to make with regular ingredients – ground coffee, preferably an espresso blend, Sugar, milk and needed Cocoa powder for sprinkle on top.
Aloha Pizza
Aloha Pizza is made specifically for kids it's the best!! This pizza made with the most accurate ingredient like with Bacon and Pineapple, tortilla, marinara sauce and Cheddar cheese on top, this pizza is a combination of two delicious pizzas. A perfect dish easy weeknight dinner.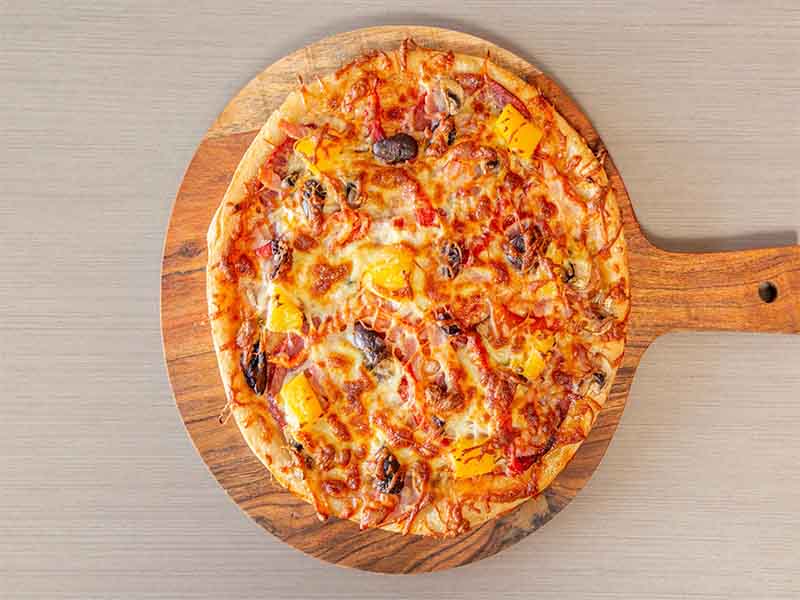 Hamburger With Lot For
Mouthwatering Hamburger with Chips starts with a creamy toasted bun topped with barbecue sauce, a grilled burger patty topped with cheese, and finally serves with crispy potato chips! So yummy and so delicious.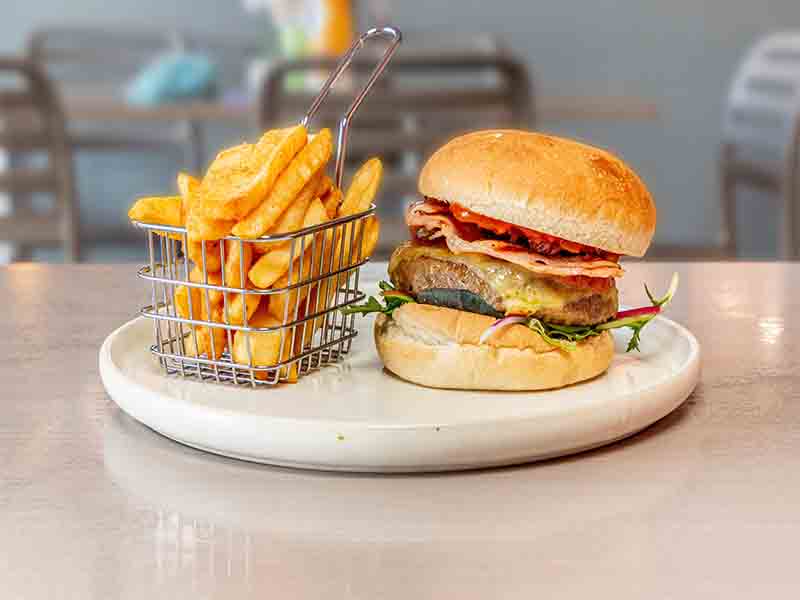 Strawberry Smoothie
Strawberry Smoothie is a refreshing drink to recharge your energy levels and contains less calories and also offer lots of healthy Benefits, its color and sweetness makes kids favorite delicious beverage treat. These creamy strawberry milkshakes made with a simply with just 4 ingredients: fresh strawberries, vanilla extract, ice cream, and milk.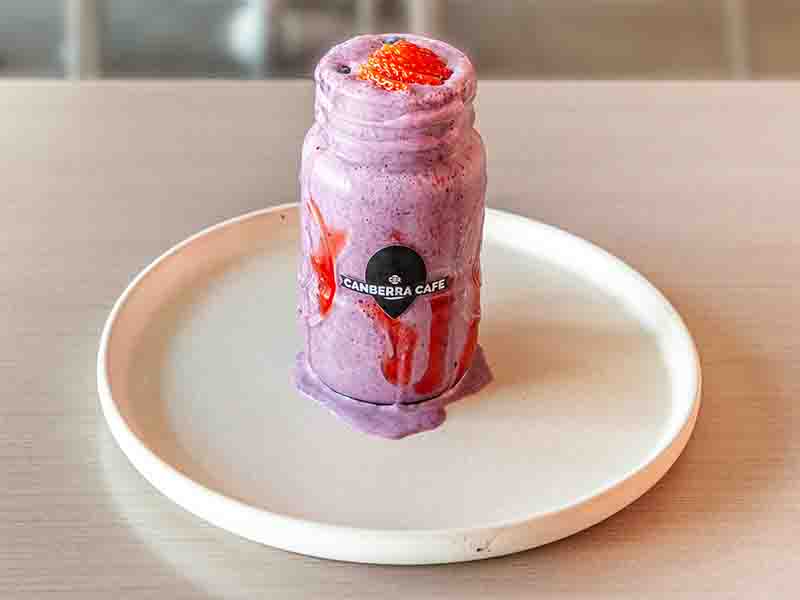 Lasagna with Salad
Lasagna with salad looks too good to eat; Lasagna is a type of pasta to eat all-in-one meal. It is an Italian dish made of weighted layers of thin flat pasta alternating with fillings such as vegetables, cheese, and seasonings, spices such as garlic, oregano and basil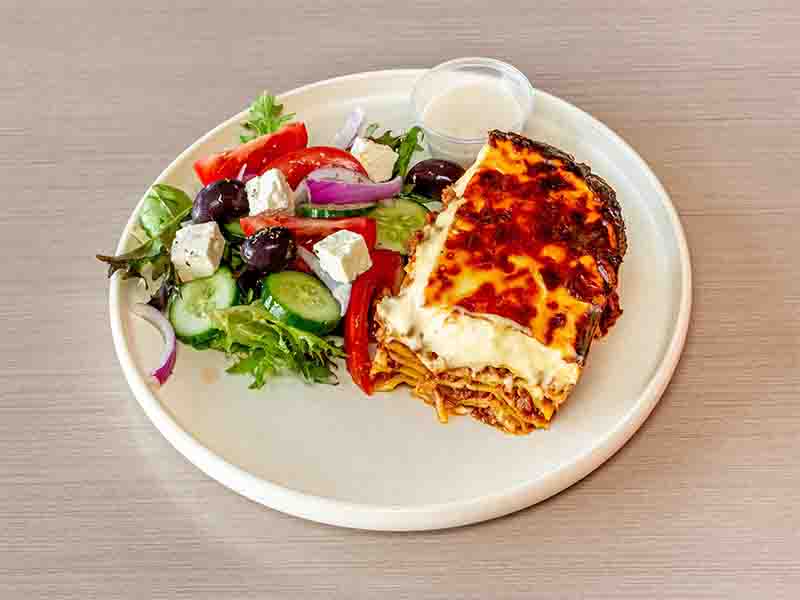 Timings
Restaurant Opening Hours
Lunch Schedule ( Pickup )
Monday

07:30 Hrs TO 15:30 Hrs

Tuesday

07:30 Hrs TO 15:30 Hrs

Wednesday

07:30 Hrs TO 15:30 Hrs

Thursday

07:30 Hrs TO 15:30 Hrs

Friday

07:30 Hrs TO 15:30 Hrs

Saturday

08:00 Hrs TO 13:00 Hrs

Sunday

Closed
Location:
150-180 Soward Way, Greenway ACT 2900, Australia
Open Hours:
Monday to Friday: 07:30 Hrs - 15:30 Hrs
Saturday: 08:00 Hrs - 13:00 Hrs
Order Online
Simply add items to the cart and pay online using credit card or Paypal or cash.
You will receive an SMS confirmation with your approximate delivery or pick up time once our restaurant has accepted your order.
We accept